About Ganor Dominic brand
It all starts with Why...
WHY? 
Every face is one of a kind, we are all UNIQUE. 
Ganor Dominic brand creates footwear to remind you about your own UNIQUENESS. 
Our shoes are made to EMPOWER YOU in your daily life & EMBRACE YOUR SUPERPOWERS.
HOW?  
As you may have noticed already, Ganor Dominic brand's signature is 3D embossed face. You might be wondering- whose face is it? Why face on shoes? 
It all started in 2015, the very early days of Ganor Dominic brand history, when the first collection was made inspired by the Ancient Greek Mythology.  The distinctive face on our shoes belongs to Apollo-the God of Poetry, Sunlight and Music, representing all the positive energy.  
Each Ancient Greek God is famous for their unique SUPERPOWERS. Most of Ganor Dominic shoes are named after different Greek Gods- few examples: 
We believe that each of us has their own magical traits and powers.  We encourage everyone to find & acknowledge your own SUPERPOWER and EMBRACE IT with every step you take! 
WHAT?  
Ganor Dominic brand was created in order to merge the gap between Art and Fashion.  
The Creative Director Anna translates her obsession with Faces, People and Art through a range of Footwear & Accessories. Her admiration for Surrealism Art movement can be noticed by unexpected 3D elements on shoes - such as sculptural faces and body parts.   
We do not consider Ganor Dominic products as a fashion object. Instead, we create shoes that would serve you as a wearable mascot reminding you of your own superpowers. 
Brand Ethos: Production & Sourcing 
Ganor Dominic celebrates the Slow Fashion movement by creating long-lasting quality pieces. We do not believe in seasons, we believe that fashion products should be made for a lifetime. We pride ourselves in all our shoes and accessories being sourced in the country known for exceptional quality - Italy and handcrafted in our homeland - Ukraine. 
Ganor Dominic production takes place in Marche region of Italy and Kharkov city of Ukraine. We are working with family-run factories that have been producing the highest quality designer footwear and accessories for decades. Every pair of Ganor Dominic shoes is handmade following artisan footwear craftsmanship. 
The leather and all other footwear materials and components are sourced in Italy. We work with leather suppliers: Conceria La Veneta & Mastrotto. Our leather suppliers have strong environmental commitments by integrating the latest innovations in the leather tanning process. Ganor Dominic brand works exclusively with suppliers & manufacturers that provide fair working conditions- people are at the heart of our brand values. 
If you do have any specific questions about our production or would like to receive contact details for the manufacturer- please do not hesitate to get in touch with us directly. We believe that transparency is the key for a successful quality-driven business. 
 Charity Projects 
British Red Cross National Emergencies Trust Coronavirus Appeal -  during the outbreak of COVID-19 we have donated 20% of profit from sales made in April 2020. 
Kind Challenge is an Ukrainian charity. During the COVID-19 outbreak , we have donated 20% of profit from sales made in April 2020. 
Vintage Charity Market - Ukrainian charity organising donations for medical devices in Hospitals for Children. In August 2020 we have participated in the Sample Sale, where 15 pairs of Ganor Dominic footwear were sold- 100% of sales were donated.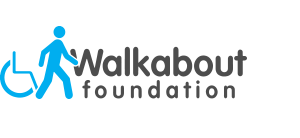 Walkabout Foundation provides wheelchairs and rehabilitation in the developing world. In July 2017 in collaboration with other brands, we have donated several pairs of our signature heels Apollo. In the package with several other brand products, this package was sold in the auction for $10,000 that was donated to the Walkabout Charity. 
Charity Gala auction for Sheba Medical Center- on July 30th 2016 we have participated at the charity auction for the development of new Paediatric Intensive Care Department at Sheba Medical Center. Our signature Apollo Marble has raised €1,800.